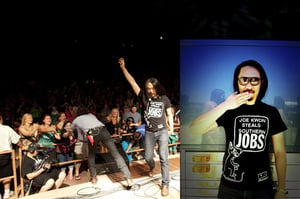 $

30.00
black shirt white ink. Larger sizes available Special order, takes longer, costs more :)
Costly variations possible on request, but not likely.
On occasion, i might send you a shirt that is not black, and or, ink that is not the specified color. If you do NOT want that, please note in instructions while ordering. One of a kind prints can be special ordered at extra cost,please email vendor BEFORE you order. Hand was & hang dry!